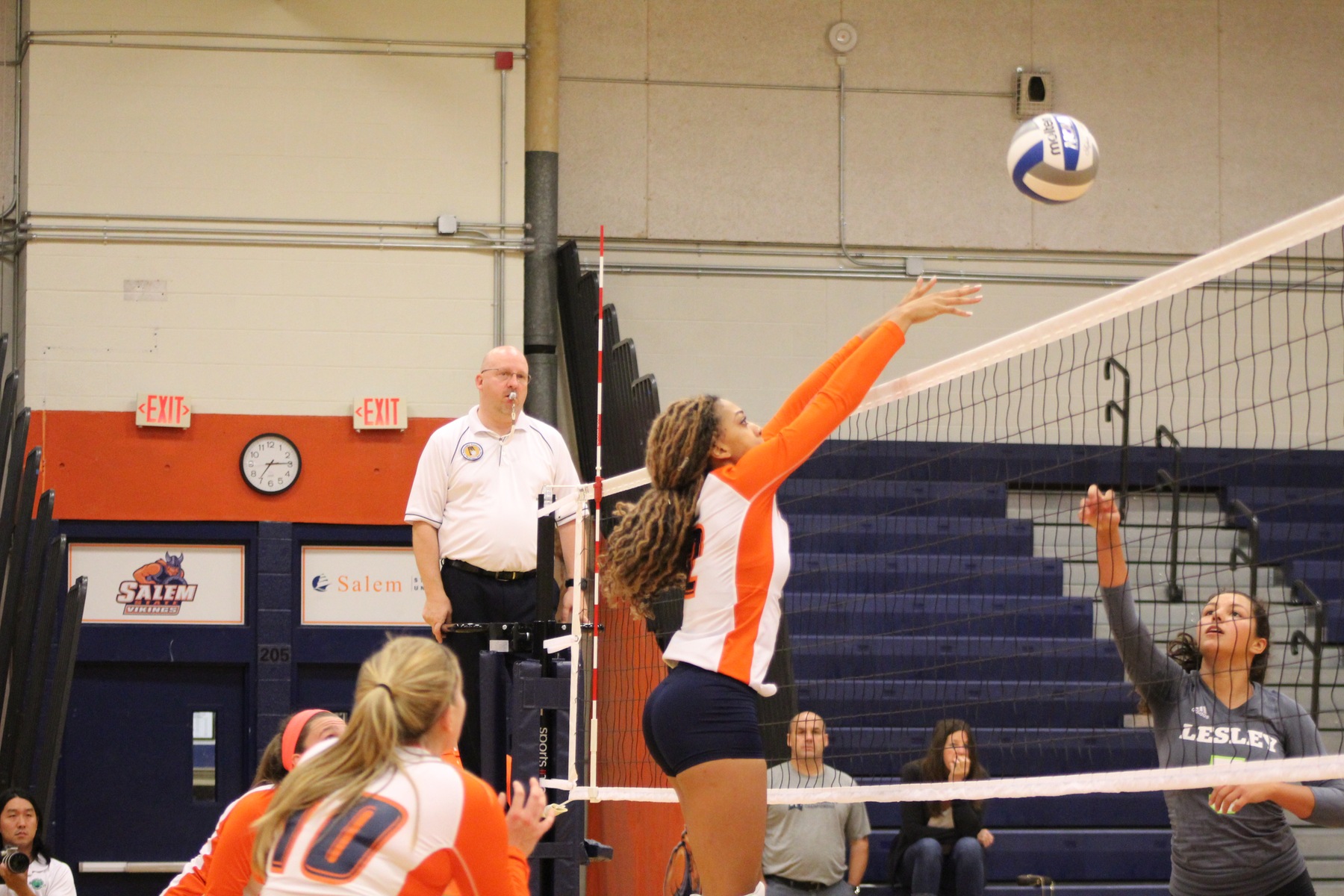 SALEM, Mass. – Salem State swept the Lesley Lynx 3-0 on Monday at Twohig Gymnasium for their fifth win of the season. The Vikings won (25-22, 25-15, 25-17) and improve to 5-4 on the season while the Lynx fall to 1-6.
Emily Hennessy (Hanover, Mass.) led Salem State in kills with eight, and had three service aces and five digs. Morgan Adams (Scotia, N.Y.) had a total of 27 assists, three aces and three digs. Sara Corey (Whately, Mass.) racked up four aces and six digs while Samantha Chaisson (Duxbury, Mass.) produced a game-high 11 digs.
For the Lynx, Maile Counts (Vista, Ca) led the team with six kills and 10 assists. Cassidy Wygonik (Madison, Ct) had a total of five kills and eight digs.
The first set was tight at 25-22, but the Vikings were able to win holding Lesley to a game low .130 hitting percentage. Salem State's .444 hitting percentage contributed to a 10-point win in set two. In the third set, the Vikings held a narrow lead at 8-5, but were able to pull away behind three straight aces by Emily Hennessy (Hanover, Mass.).
The Vikings look to win at home again against Suffolk on Wednesday.