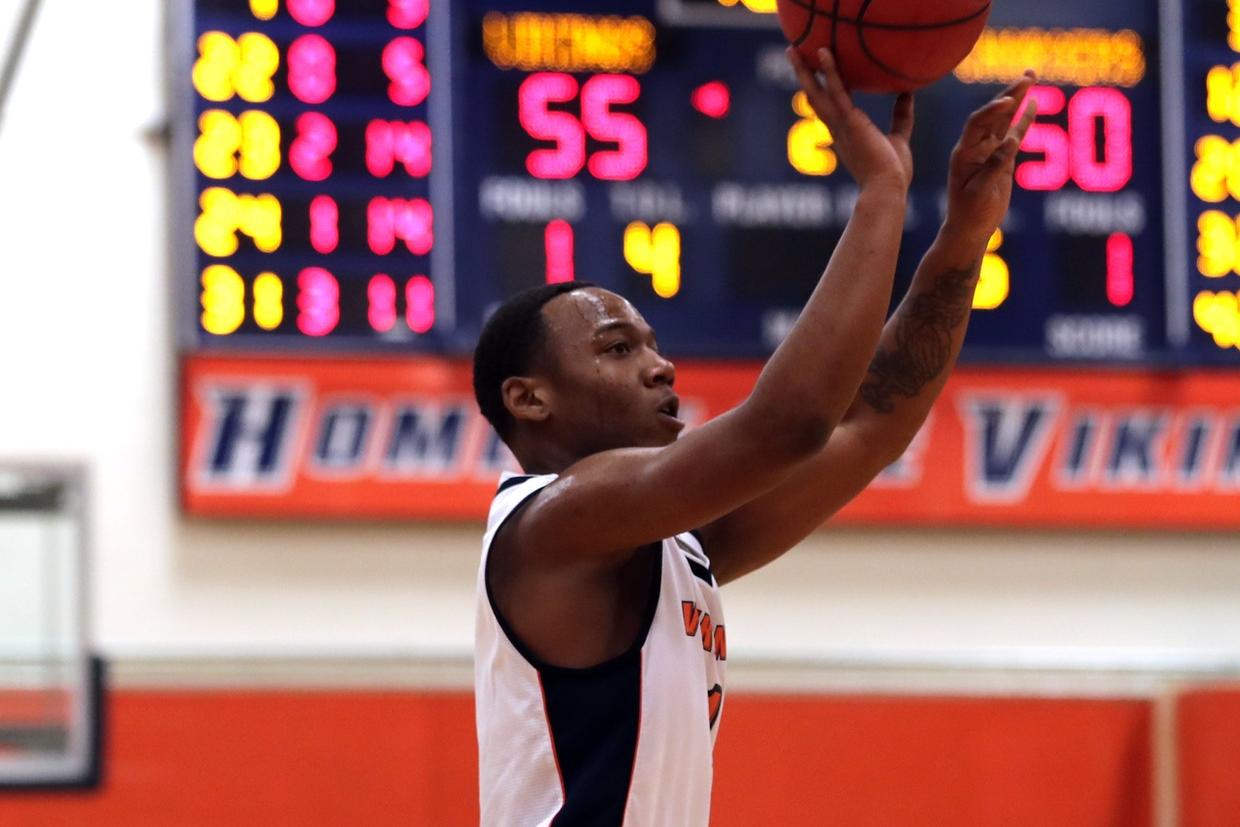 SALEM, Mass. -- The Salem State men's basketball team (1-3) dropped a tightly contested 99-91 match-up to Keene State (1-1) on Saturday afternoon at Twohig Gymnasium. The Vikings were backed by standout performances from seniors Sean Bryan and Hakeem Animashaun with 33 and 27 points, respectively. However, Salem State couldn't overcome a strong inside game by the Owls, who posted 60 points in the paint and converted on 23 points off turnovers. Leading the way for Keene State was junior center James Anozie with an impressive 30-point performance.
Animashuan (Dedham, Mass.) posted his fourth-straight double-double with 27 points and 10 rebounds. He swatted away seven shots and was 17-for-22 from the free-throw line. Bryan (Lowell, Mass.) was 11-for-17 from the field, including nine points from behind the arc. The Vikings were aggressive in the paint, going to the line 41 times and converting on 34 free throws. Junior guard Alex De La Rosa (Boston, Mass.) put 11 points on the scoreboard for Salem State, including a 5-for-5 showing at the free-throw line. Overall, Salem State shot 50% from the field and 82.9% from charity stripe.
For the Owls, Anozie was a force in the paint with 14-for-18 shooting. Junior guard Miguel Prieto (East Providence, R.I.) put up eight points and dished out nine assists in 31 minutes of action. Keene State moved the ball around the perimeter quickly and collectively dished out 24 assists. As a team, it shot 56.3% from the field and 47.4% from behind the three-point line. Keene State also got a bit of help from its bench with 40 points.