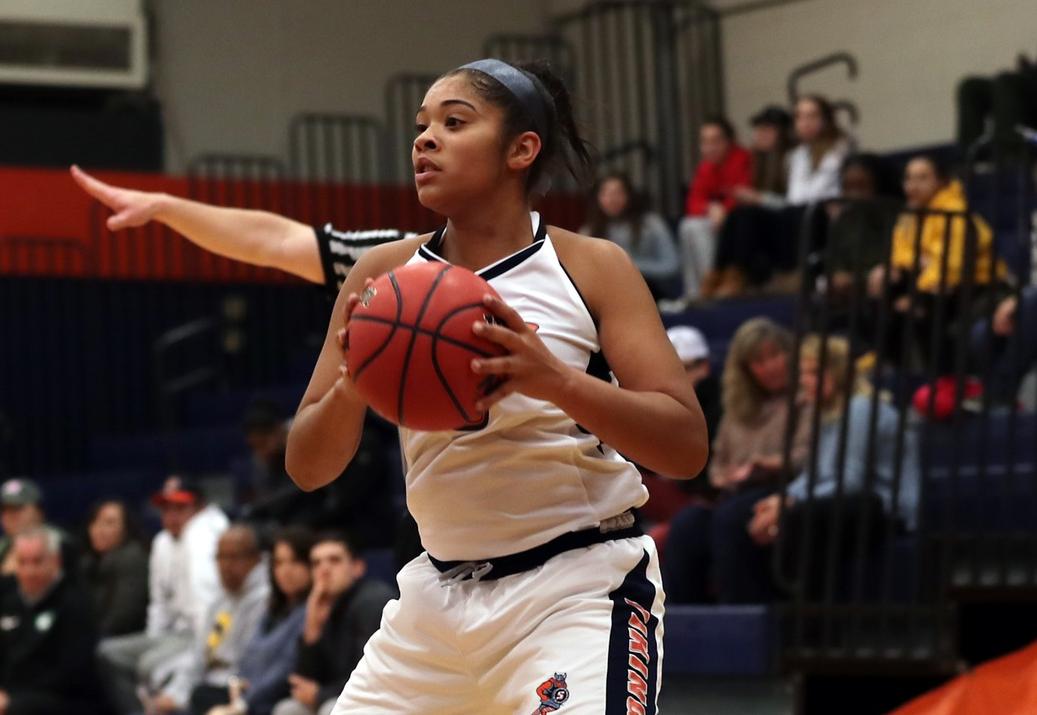 Fitchburg, Mass. – Salem State lost 67-56 to Fitchburg State in the Massachusetts State Collegiate Athletic Conference (MASCAC) opener for both temas from Parkinson Gymnasium on Saturday.
Salem State (3-9, 0-1) took an 8-4 margin on a layup from sophomore Tatianna Iacoviello (Revere, Mass.) before Fitchburg State (3-10, 0-1) grabbed a 12-10 edge on back-to-back treys by senior Emma Thomson (York, Maine) and layup from classmate Catherine Coppinger (Boston, Mass.). The Falcons went on an 8-0 run to end the quarter with senior Angelina Marazzi (Manchester, N.H.) connecting on a jumper for the 20-13 margin.
The Green and Gold extended their edge (26-14) on a jumper by Thomson, but the Vikings countered as freshman Alyssa Genness (Belgrade, Maine) knocked down a three points to cut the lead to 24-17. Salem State chipped the lead to 33-28 going into the break with junior Katie Wallace (Peabody, Mass.) sinking a jumper towards the end of the frame.
Following the intermission, Fitchburg State upped its lead 38-28 on a three ball from junior Payton Holmes (Carver, Mass.) before Salem State answered back on a Liz Zaiter (Peabody, Mass.) jumper. The Falcons would push their margin to 53-37 as Marazzi hit a jumper.
Homes drained another trey for the Green and Gold for the 56-37 lead, but the Vikings countered as Crawley connected on three free throws (56-40). Fitchburg State would secure the victory however on a jumper from freshman Lindsay McDonald (Stoughton, Mass.), resulting in the 67-56 final.
The Green and Gold were led Marazzi with a game-best 22 points, nine rebounds, two assists and two steals. Thomson chipped in with 20 points, six caroms and one steal for Fitchburg State. For the Vikings, Zaiter finished with 16 points, seven rebounds and one steal.·Genness added eight points, three boards and one assist.
Fitchburg State shot 19-of-69 (32.2%) from the field and (8-for-92) 27.6% from downtown. Salem State finished 18-of-57 (31.6%) overall and (5-for-20) 25.0% for beyond the arc
(Courtesy Fitchburg State Sports Information)