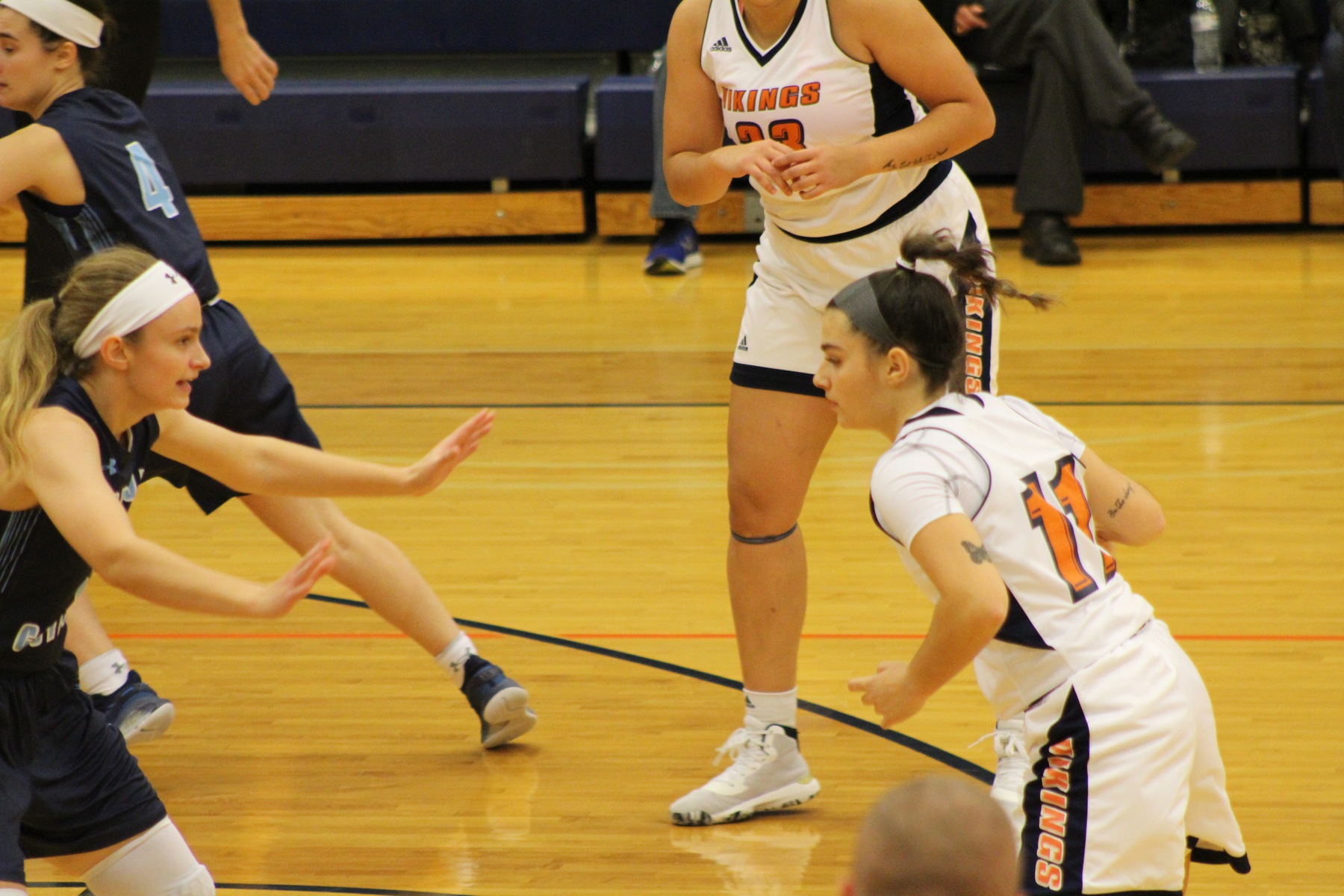 SALEM, Mass. – Emmanuel's Yuleska Ramirez-Tejeda (Cambridge, Mass.) produced a double-double of 24 points and 10 rebounds to lead Emmanuel to an 87-48 win over Salem State on Wednesday evening at Twohig Gymnasium. Ramirez-Tejeda had 16 first half points as the Saints built a 50-26 halftime lead.
Emmanuel (8-4) quickly jumped out to a 15-3 advantage following a Kayla Weaver (West Haven Conn.) layup. The Vikings (3-8) turned the ball over nine times in the opening quarter as the Saints built a 31-10 advantage, shooting 15-24 (62.5%) from the floor. The Saints held Salem State to just five points over the final 4:10 of the second to enter halftime with a 24-point lead.
Ramirez-Tejeda and Caitlin Barker (Plainville, Conn.) combined for 15 third quarter points as Emmanuel extended their lead. The Saints converted 8-16 (50.0%) of their field goals as they continued to dominate in the paint, outscoring Salem State 56-14 in the post.
The lead grew to as high as 39 after Barker scored her 16th point with 5:19 remaining. The Saints' bench played out the string, outscoring the Salem State reserves 48-22, led by Barker's 18 points.
Riley Lahiff (North Attleboro, Mass.) had seven points and 10 rebounds while Emma Fenton (Monument Beach, Mass.) added 10 for Emmanuel, which shot 36-75 (48.0%) for the game.
Liz Zaiter (Peabody, Mass.) had 10 points for the Vikings while Imani Dottin (Cambridge, Mass.) and Nicole Freddo (Marblehead, Mass.) had eight points apiece as Salem State struggled from the field, converting just 17-58 (29.3%) field goal attempts.