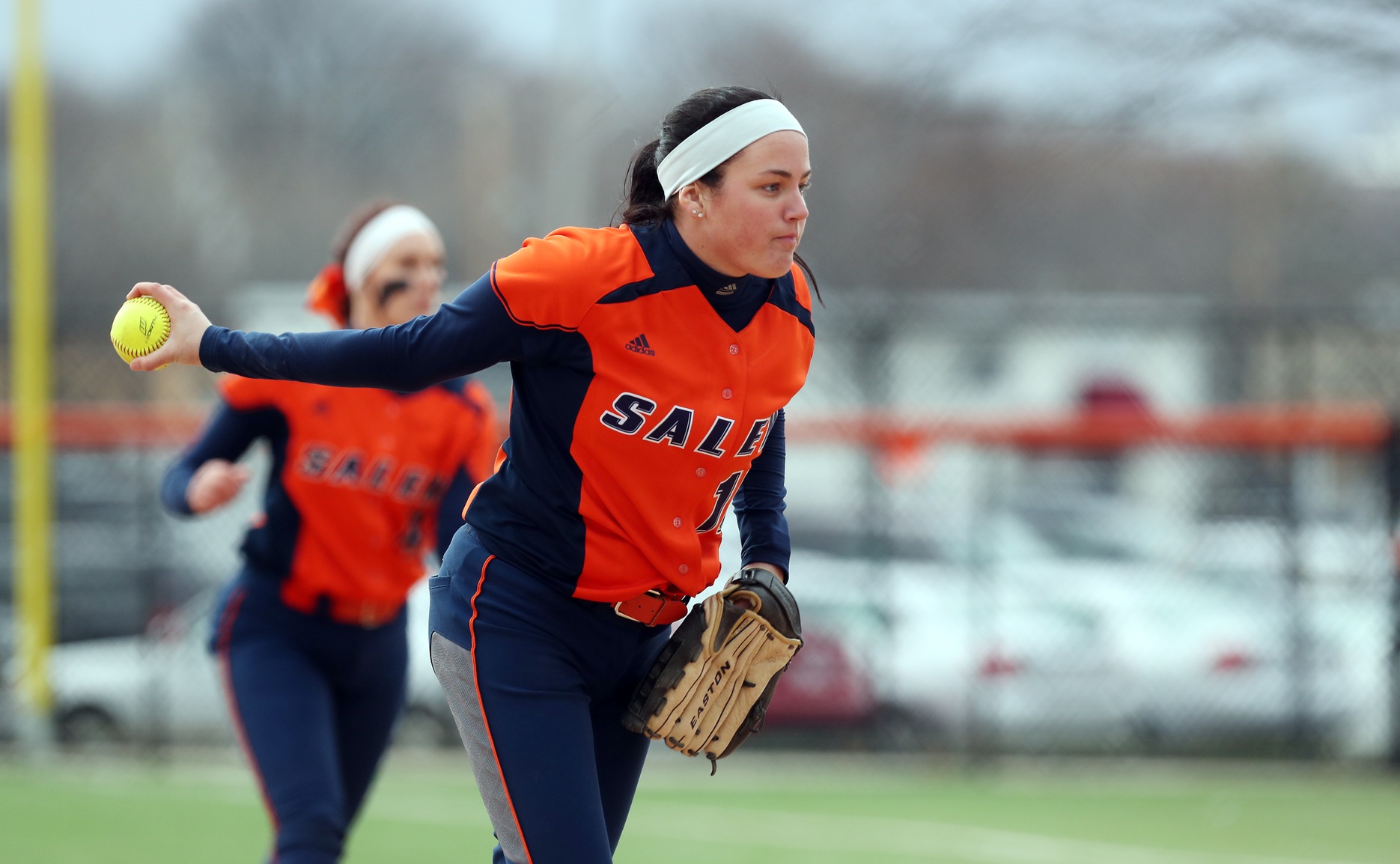 SALEM, Mass. – Salem State opened up the 2019 season with a victory, before losing back-to-back games on their current spring trip to Myrtle Beach, South Carolina. Brooke Westmoreland (Saugus, Mass.) threw a complete game shutout in a 1-0 win over LaRoche. The junior scattered five hits and struck out seven, while Sydney Chiasson (Hudson, Mass.) provided the only run with an RBI single in the third. Chloe Manousos (Lowell, Mass.) went 2-4 at the plate, with a double.
Salem State lost to Guilford 14-2 in the backend game of their doubleheader. The Quakers jumped out to a 9-0 lead, before finishing the day with 16 hits. The Vikings managed just six hits of their own with Ivy Bonoldi (Medfield, Mass.) providing an RBI double. Courtney Kilgore (Malden, Mass.) had the only other RBI for Salem State. Nia Neves (Medford, Mass.) took the loss, lasting four innings while giving up nine runs – seven earned – and 11 hits.
Mt. Aloysius scored 11 runs in the second and third innings to win 12-2 over the Vikings in their first game on Tuesday. Salem State was held to just four hits, with Manousos accounting for two, which included a two-run double. Westmoreland took the defeat, allowing 12 runs (10 earned) on 13 hits in five innings of work.